Ukraine will join the Customs Union on observer status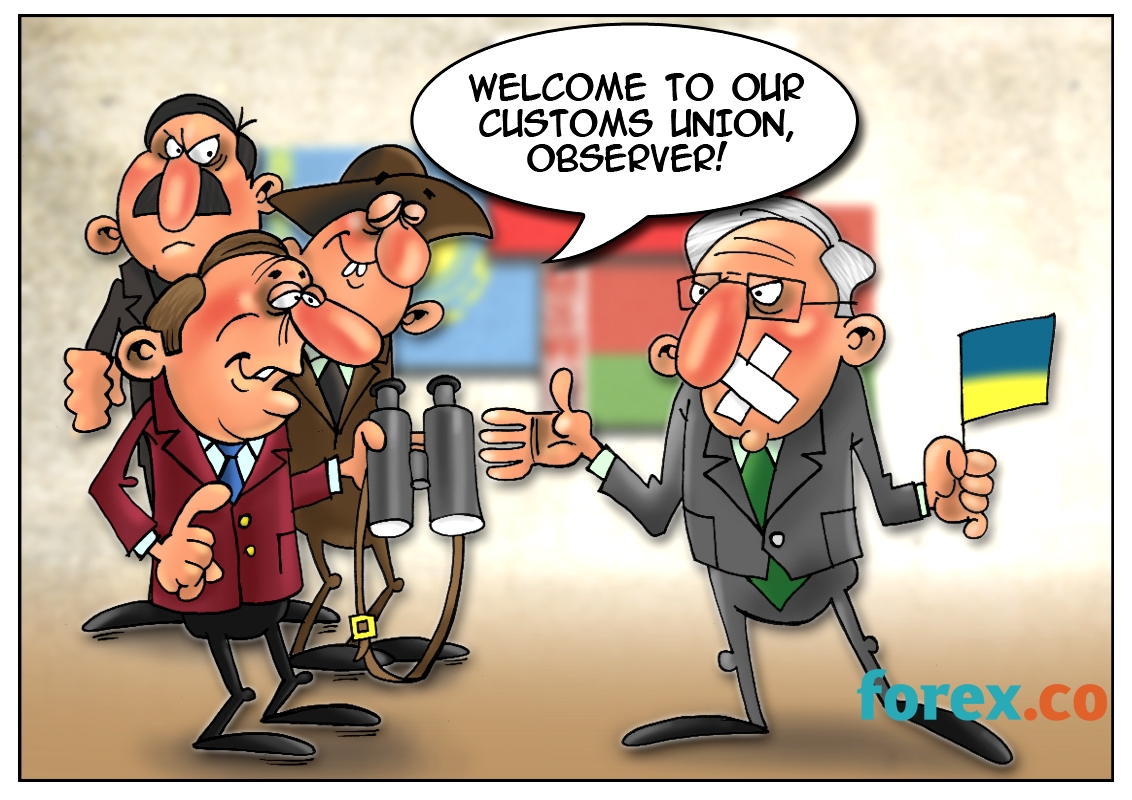 The Ukrainian authorities are negotiating with the Customs Union on the entry into the organization on observer status. This status gives Ukraine the right to attend the meetings of the board of the Eurasian union, join the preparation of documents but excludes a voting right.
According to the Prime Minister of Ukraine Mykola Azarov, the decision has already been made and the country expects to sign the relevant documents over the next few months.
Meanwhile, President of Russia Vladimir Putin approved the proposal of the Federal Migration Service requiring Ukrainian citizens to have external passports while entering countries of the Customs Union. At the same time, the citizens of the CU countries can cross the borders of each other with only internal passports. To date, the Customs Union consists of Russia, Belarus, and Kazakhstan.

Posted on:
2013-04-29 17:46:00 UTC
Back to the list
Quick News
Monday, 01 September 2014
| | | | |
| --- | --- | --- | --- |
| EURUSD | 1.3130 | 0.0000 | |
| GBPUSD | 1.6612 | -0.0001 | |
| USDJPY | 104.33 | +0.01 | |
| USDCHF | 0.9194 | 0.0000 | |
| USDCAD | 1.0869 | 0.0000 | |
| Symbol | Bid | Ask | |
| --- | --- | --- | --- |
| EURUSD | 1.3130 | 1.3133 | |
| GBPUSD | 1.6612 | 1.6615 | |
| USDJPY | 104.33 | 104.36 | |
| USDCHF | 0.9194 | 0.9197 | |
| USDCAD | 1.0869 | 1.0872 | |
| EURJPY | 136.99 | 137.02 | |
| EURCHF | 1.2071 | 1.2076 | |
| EURAUD | 1.4073 | 1.4080 | |
| GBPJPY | 173.34 | 173.41 | |
| GBPCHF | 1.5272 | 1.5279 | |
| SILVER | 19.425 | 19.465 | |
| GOLD | 1286.02 | 1286.62 | |
louiououio