Yandex gained 55% during the first trading day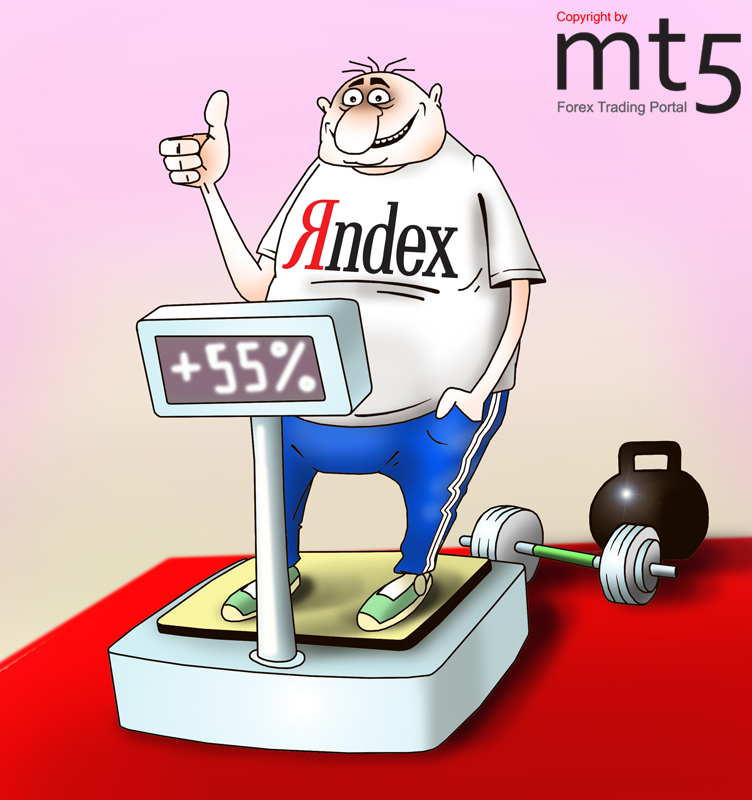 The shares of the Russian based search engine operator "Yandex" closed at 38.84 dollars on May 24. Thus, one trading day indicated the growth by 55%, Nasdaq reported.
The Initial Public Offering (IPO) of Yandex on the American exchange, May, 24, was successful. The Russian entity was selling its shares at 25 dollars and attracted 1.3 billion dollars investments. Recently, the business mass media informed that the bid book for Yandex shares had been overbid ten times – the data is reported by Vedomosti newspaper. It allowed Yandex to increase the initial price from 20-22 dollars to 24-25 dollars.
Yandex is not a pioneer of the IPO on the exchange. RBK shares also traded on the exchange. In June 2005 Rambler listed its shares on London Stock Exchange but in 2009 it had to delist. At the end of 2010 Mail.RuGroup issued its shares and attracted about one billion dollars on the foreign exchanges. During the first trading days the shares of the company significantly rose in price but later the investors started to get rid of the securities. At present one share of Mail.RuGroup is traded at a smidgeon more than 33 dollars though during the IPO it cost 27.7 dollars. On May, 24 Mail.Ru shares fell down by more than 5%.
Yandex is owned by several private investors including its founder Arkadiy Volozh (he possesses 19.77 % of voting shares) and funds (for instance, BaringVostokPrivateEquityFunds owing 25.97% of shares); the golden share belongs to Sberbank.

Posted on:
2011-05-27 14:23:00 UTC
Back to the list
Quick News
Wednesday, 03 September 2014
| | | | |
| --- | --- | --- | --- |
| EURUSD | 1.3133 | -0.0003 | |
| GBPUSD | 1.6481 | +0.0008 | |
| USDJPY | 104.92 | +0.01 | |
| USDCHF | 0.9190 | +0.0002 | |
| USDCAD | 1.0917 | -0.0003 | |
| Symbol | Bid | Ask | |
| --- | --- | --- | --- |
| EURUSD | 1.3133 | 1.3136 | |
| GBPUSD | 1.6481 | 1.6484 | |
| USDJPY | 104.92 | 104.95 | |
| USDCHF | 0.9190 | 0.9193 | |
| USDCAD | 1.0917 | 1.0920 | |
| EURJPY | 137.81 | 137.84 | |
| EURCHF | 1.2071 | 1.2074 | |
| EURAUD | 1.4122 | 1.4129 | |
| GBPJPY | 172.95 | 173.02 | |
| GBPCHF | 1.5146 | 1.5153 | |
| SILVER | 19.200 | 19.240 | |
| GOLD | 1268.52 | 1269.12 | |
louiououio